Gain Trust. Grow Influence. Get Customers. The big on creative and small on bother social media business blog.
This blog aims to empower rural and regional businesses to take the 'bull by the horns' and deliver killer content and campaigns across social media.
If you are a regional business or someone who works across rural industries then this blog is for you.
Before I get knee deep in blog mud (and it's sticky stuff), I wanted to share my background story to starting Wright Social.
Working in marketing and communications across rural industries for most of my career exposed me to some interesting board room conversations. The one reoccurring theme was, "how do we increase our visibility among stakeholders to grow partnerships and have more influence?"
For me the powerful answer is social media. Growth in social media networking is staggering across all industries, and it's only getting bigger. Social media has put the power of storytelling into the hands of the people. Where the people go, the businesses must follow!
The question is no longer should we be doing social media but rather how well can we do it?
Click To Tweet
Facebook, Twitter and Instagram are the kings of social media. Adding to the growing list is Google Plus, Pinterest, Snapchat and LinkedIn. How can these platforms be harnessed in an affordable way to increase exposure among those who matter most to your organisation? That is the question!
Value-adding through social media requires a strategy
Click To Tweet
This is the first step to uncovering where you need to be on social media to position your brand for success. If you're just starting out, I've put together 8 practical pointers (for organisations involved in Agribusiness or rural industries) to help you head down the right road with your social media engagement strategy. Feel free to take a look: 8 Tips For A Gold-Star Social Media Strategy – Rural Industry & Agribusiness
I started Wright Social because I identified a need for businesses operating across rural, regional and remote Australia to harness social media strategically in order to be more visible, more accessible and have greater impact to drive change, attract customers and influence outcomes. If this sounds like something you need, be sure to get in touch. A simple email or tingle is the best way – or leave your details at the bottom of this website and I'll give you a buzz!
Thanks for taking the time to get to know our young and growing business Wright Social.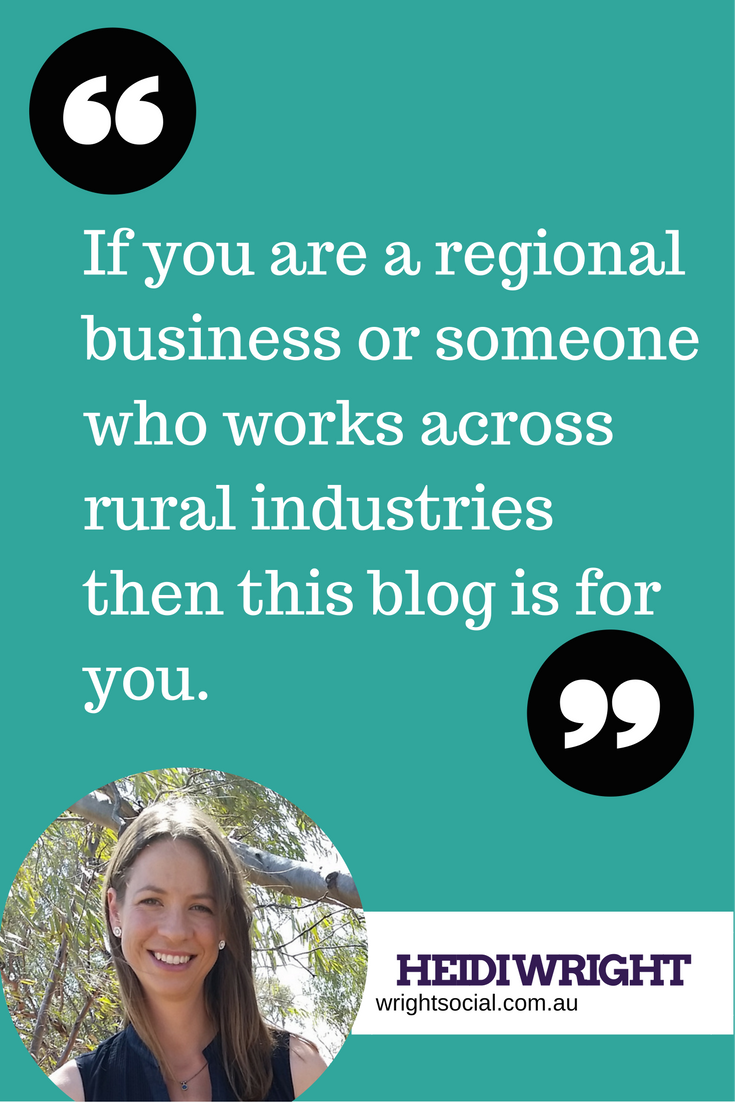 Over to you! I'd love to learn about how social media has helped you increase your business profile. Take a minute to leave an opinion, it'll make my day!