Gain Trust. Grow Influence. Get Customers. The Big on Creative and Small on Bother social media business blog.
Do you value your visual assets to tell your brand story? Innovative organisations working across rural industries do!
In this blog, I share with you some creative and simple tips on how to build visual assets to help increase your brand awareness and tell your organisation's story.
Firstly, what can visual assets do to help my content marketing?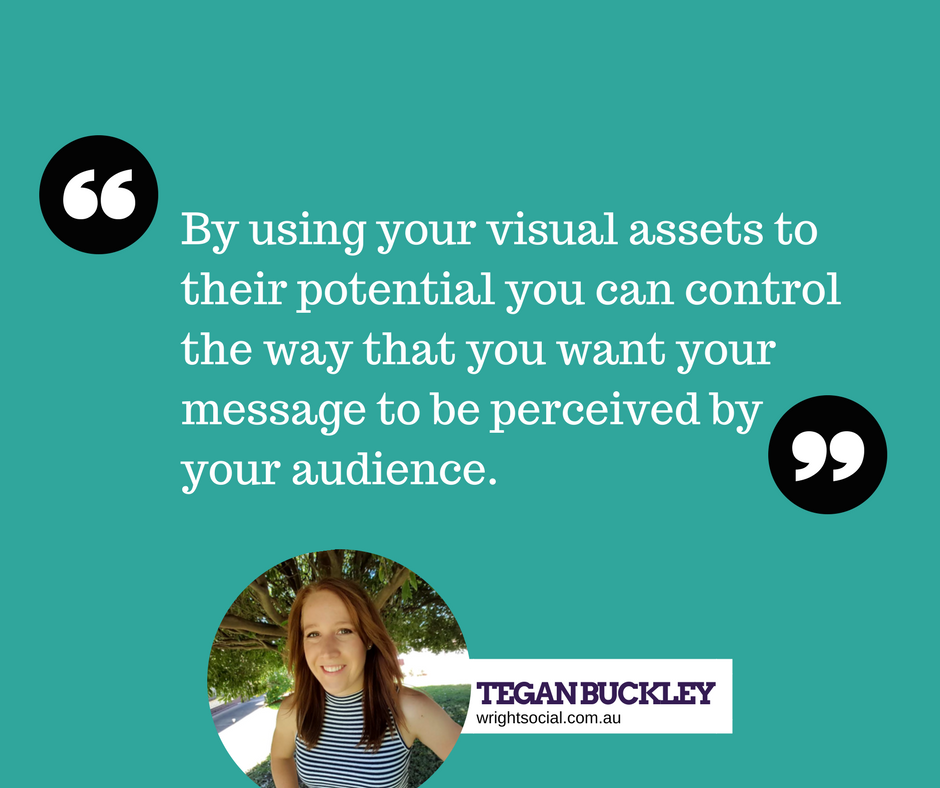 Creative control. By using your visual assets to their potential you can control the way that you want your message to be perceived by your audience. This is key to telling your brand story.
Let's dive a bit deeper into building quality illustrations to help you take the next step towards communicating your very own brand story across your business marketing platforms.
Visual Strategy:
1) Consistent colours or imagery to set the tone.
Canva Design School (experts in graphic design creation) say 'A good brand should not only allow people to remember who you are, but communicate your entire essence, history and values all at once.'
Makes sense right? By using the same colour palette, image and typefaces your visual assets will remain consistent across your platforms to therefore increase your brand's exposure among your target audience.
2) Use visuals to grab the attention of your audience.
Use visuals to grab the attention of your audience and see engagement fly!
Click To Tweet
Try tailoring your visuals to suit your audience. Heidi Wright has outlined a key point in her blog: 8 tips for a gold star social media strategy, 'Each audience group will be different depending on the industry they work in, region they work across and the issues they are facing (the season, labour needs, external and internal working environment etc). Find out where your audience is and how they are communicating!'
3) Use ONLY high quality and original images to tell your story.
"Humans are visual creatures hence what others see has an undeniable impact on our success. Since first impressions are formed within seconds and since most of the information we consume and interpret is visual, quality design can make your site and your brand stick in the viewer's mind as professional and credible." – treefrog
It looks professional, crafty and engaging when organisations use images that are of high quality rather than heavily pixelated and blurry graphics. It is important when using Social Media for business, such as Facebook and Instagram, to only publish high quality graphics. These types of platforms are predominantly photo sharing sites and will effectively catch your audience's eye when fans are scrolling their newsfeed.
So, how do we create these high quality, original and authentic visuals that capture the hearts and minds of our audience while telling our brand's story?
Visual creation:
We already know that creative and quality visuals are key to building a visual asset for your organisation. Photoshop isn't your only option here when it comes to producing authentic designs! Here are some popular image creation tools that the experts use!
Canva is the perfect tool to start with if you're new to graphic design. You can create beautiful designs with simple 'drag and drop' features. This includes customisation options to ensure that your visual creations are authentic and within your brand's theme.
Pablo is another efficient website to edit your images. If you only have a few minutes to add visuals to your content plan then look no further than Pablo. You have the options of many templates, fonts, filters and more.
Videohance is a fantastic resource to share videos featuring your very own images. Videohance allows your natural creativity to flow. Why? Because it gives you the opportunity to have full control over how you want your video to look. Theme, filters, text and more.
By building your organisations visual assets, you have the power to show your audience what your products and services are all about. You can share how your business adds value to peoples' lives.
How will building your visual assets give you a competitive advantage to showcase your brand and tell your organisations authentic story?
Over to you! I'd love to hear your thoughts on visual assets design and implementation within your organisation.